Dogs and Humans Evolved in Parallel After Wolves Domesticated
The bond between dogs, which evolved from wolves, and were domesticated by humans, is ancient and appears to be much deeper than being just 'Good Friends'. The link is showcased in the genes of both dogs and humans that adapted to the same things because they shared a common environment.
Researchers have discovered that several genes in dogs and humans, that relate to digestion and diet, disease resistance and certain brain functions, have been evolving in parallel for thousands of years as adaptations to similar environments.
The researchers compared the genetics of the wolf and dog and found that modern dogs have developed an ability to digest carbohydrates and starch in food that is not shared by the wolf.
Domestic dogs have multiple copies of the gene for the enzyme amylase, which helps dogs digests starch and carbohydrate. Early humans also developed this ability as their became more reliant on cereal crops for food.
Learn more about what this means in understanding the evolution of dogs.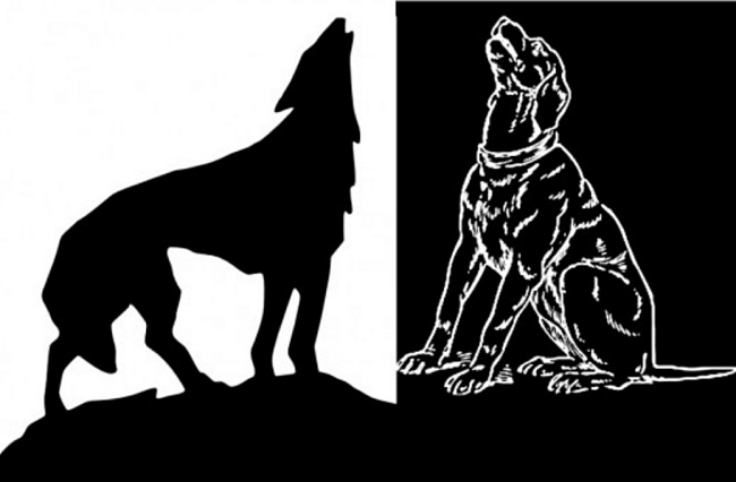 Source: John Anderson - Original Image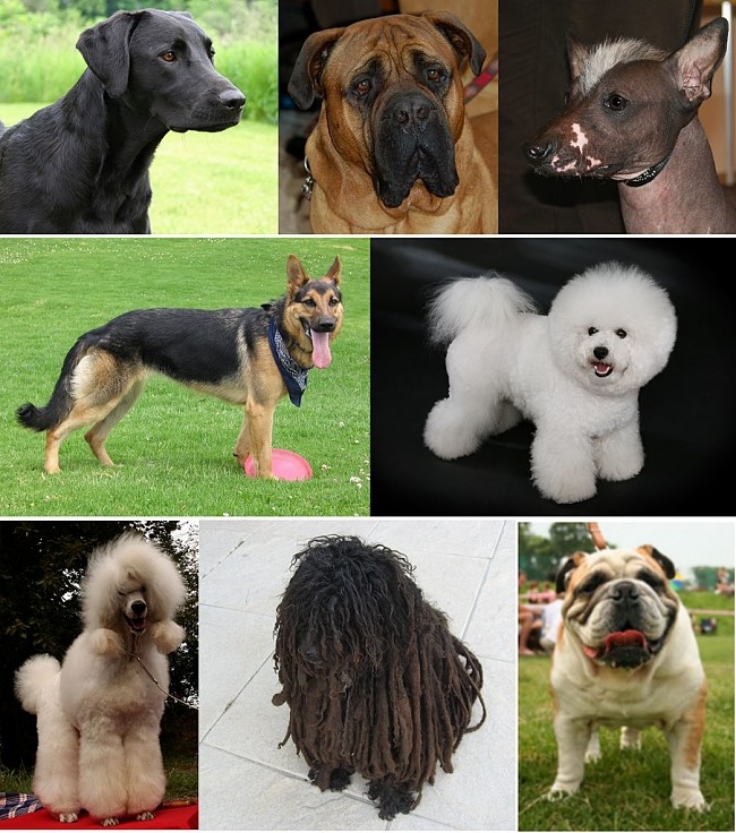 Source:
Peter Wadsworth Heike [CC-BY-2.5], via Wikimedia Commons
How Did Dogs Evolve from Wolves and Become Domesticated?
The researchers compared the genetics of the wolf and dog and found that modern dogs have developed an ability to digest carbohydrates and starch in food that is not shared by the wolf.
Genetic data from gray wolves, a range of dog breeds and Chinese indigenous dogs showed that the split between wolves and dogs occurred about 32,000 years ago, much earlier than the 15,000-16,000 years ago that was previously thought.
This age of separation can be determined by the degrees of differences between the genomes and the rate of mutations.
Four gray wolves from China and Russia, Tibetan mastiff, a Belgian malinois, a German shepherd, and three Chinese street dogs were included in the study.
The changes in the diet linked genes suggest that the early dogs my have scavenged with humans before being fully domesticated.
There was clear evidence of parallel evolution between dogs and humans for adaptation s for digestion and metabolism of carbohydrates.
Ten genes in dogs, which play key roles in fat metabolism and starch digestion, also showed signs of selection.
The data confirm that the early ancestors of modern dogs could thrive on a diet rich in starch that is denied to wolves with their purely carnivorous diet.
This is regarded as a crucial step in the early evolution and domestication of dogs.
The authors of the study also concluded from the genome differences that the domestication of dogs may have occurred in Southeast Asia, not in the Middle East, as was claimed previously.
The Southeastern Asian street dogs showed greater genetic diversity than other street dogs from around the world.
There are two stages in the evolution of dogs:
First stage is from wolves to dogs (32,000 years ago)
Second stage is from dogs to breeds (mostly during the last 200 years or so)

Source: Original Image - John Anderson
Development of the Dog Breeds
Through determined efforts to choose parents and selective breeding a total of 350 - 400 separate dog breeds have been developed over a few hundred years.
Genetic studies of dog breeds have shown that most of the huge variety of dog colors, shapes and sizes is controlled by a very small number of gene regions.
The difference between the massive size of a Rottweiler and a Dachshund's tiny body is dictated by the sequence of a single gene.
The difference between the leg length of a Greyhound and a Dachshund is similarly controlled by a single gene.
The same applies for most traits of the hundreds of breeds.
A very small number of genes determines body size, nose shape, ear positioning, hair length, fur type, coat color, and many other traits.
The number of genes involved may be as small as 50.
So it is clear that the huge diversity was created from a relatively small and simple tool kit.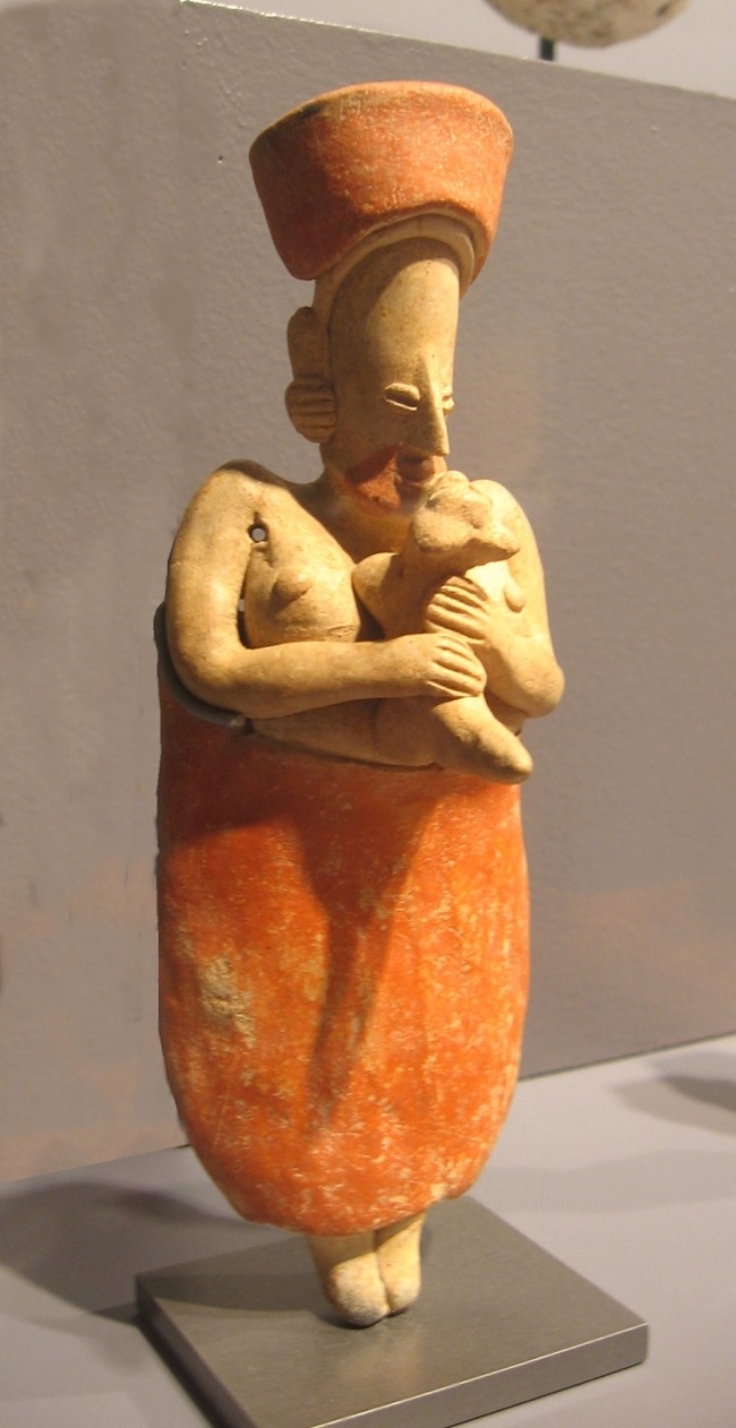 Source:
By Madman2001 (Own work) [CC-BY-SA-3.0], via Wikimedia Commons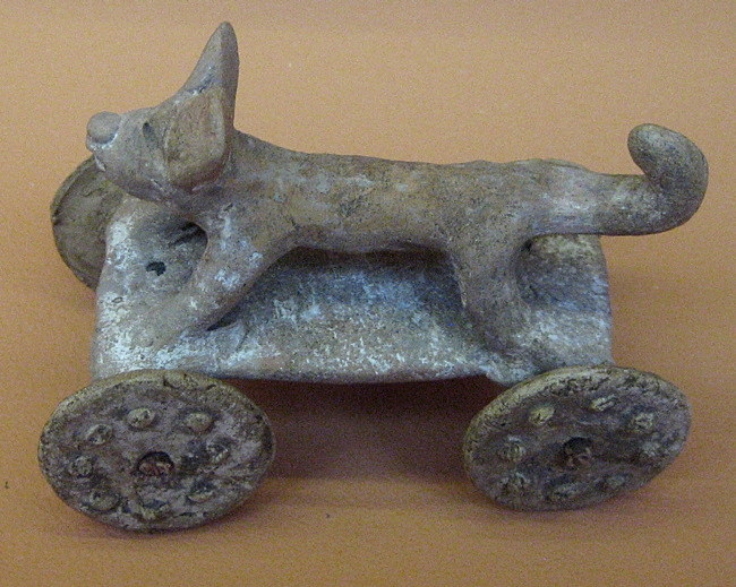 Source:
Wikipedia Loves Art participant "artifacts" [CC-BY-2.5], via Wikimedia Commons
Types of Dogs and Their Origins
Herding dogs were developed as hunting dogs for prey in packs and flocks. Dog breeds in this group include: Cattle dogs, Canaan dogs, Welsh Corgis, German Shepherds, Belgian Malinois and Border Collies.
Gun dog breeds were developed for hunting and retrieval and this includes pointers, spaniels, setters and retrievers. They all show an ability to point at their prey when hunting. Their physical characteristics are more similar that of the mature wild dogs than the sheepdog breeds, but they lack erect ears.

Scent hounds were developed to hunt by tracking the scent of prey. This includes Harrier, Otter Hound, Fox Hound, Dachshund, Coon hound, Basset Hound, Bloodhound and Beagle

Sight hounds were developed to hunt using sight. These breeds have lean bodies with narrow chests, and have largely lost the thick coats and erect ears of the wolf. This includes the Greyhound, Whippet, Azawakh, Pharaoh Hound, Sloughi, Saluki, Borzoi and Afghan Hound.

Mastiff dog breed types are very large dogs, both heavy and tall, many with massive barrel-like chests, thick skulls and heavy bones and skeletons. They were bred for protection and guardian work and also for fighting wars.

Bulldog types are generally of medium size that were bred for combating and protection against wild and domestic animals. These types of dog have massive, square skulls and large heavy bones and skeletons. They have heavy-set, and wide shoulders and very muscular builds.

Terriers were developed for hunting small prey such as rabbits. They are nibble and many have short legs to enable them to chase prey down their burrows.

Other dogs were developed purely for companionship and showing.