Dogs Scared of Thunder, Fireworks - Best Remedies and Fear Control Tips
Fireworks, thunder, and other loud unexpected sounds cause dogs to become frightened, shiver uncontrollably and flee and hide under the bed or a safer place.
Some dogs are less susceptible, but still become very clingy and stressed and appear to beg their owners for mercy.
There fears and reactions are innate in certain breeds and individual dogs, even when there has been no prior traumatic experiences with loud sounds.
The reactions can get worse in time, because many dogs learn to associate thunder with sudden gust of wind, dark clouds, flashes of light and may be able to smell the signs of thunder before it occurs.
This create a severe problem for many dogs and their owners.
This article reviews the research on the fear dogs have for thunder, fireworks, car back-fires and other loud noises to offer a solution. It provides answers to the following questions:
► Why are dogs afraid of thunder and loud noises?
► How can their fear be controlled?
► What is the remedy and how can it be prevented? Read on for the details.
Why Are Dogs Afraid of Thunder and Fear Loud Noises made by Fireworks?
The exact cause of storm phobias is unclear. It may simply be a 'flight' response built into the behavior of dogs as a protective measure to avoid danger. The severity of the response varies between breeds. Herding type dogs, such as German shepherds and collies, and hounds, hunting and sporting type of dogs such as basset and beagles, appear to be more susceptible. The phobia is widespread and can apply to virtually any breed of dog and to mixed breed, small and large. The phobia is therefore coded into the genetics of certain dogs terms of the dogs' genetics. However, the phobia is contagious and gets worse is dogs that have repeated exposure. There is some research to suggest that dogs adopted from shelters may be more at risk, perhaps because they have been exposed to scary and unpleasant experiences in the past. Other research suggests that the loud noise may be but one of various stimuli associated with storms that the dog reacts to including lighting, wind gusts and all the smells associated with an approaching storm. Dogs may even associate thunder with heavy rain and wind and may seek shelter due to what has happened in the past.
Tips and Strategies for Control and Preventing Fear Phobia
For Very Severe Cases Seek Veterinary Advice

Research has shown that vets can be very successful in controlling fear phobias using a combination anti-anxiety medication and behavior therapy to desensitise the dog.The drugs work best when given well before the storm arrives. This is because it takes time for the drugs to work and also because dogs are smart and they can sense the approaching storm well before it happens. Drugs are not needs in every case and you vet can often provide some good tips to control and reduce the impact of the phobia.
Try not to Console Your Dog but Offers Rewards for Calm Behavior
Many dog owners make the mistake of attempting to console a frightened dog that's shivering, whimpering or climbing up on them for relief. This can be counter-productive because it encourages panicky behavior and reinforces the notion that something is wrong and there is real danger to the dog. It is not a matter of doing the opposite - scolding a dog, but you don't want to reward and encourage clingy behavior. This could make things worse in the future and exasperate the problem for both the dog and the owner.

Instead, teach your dog to settle on command. Also, develop a routine response. Put a special "inside" leash on the dog and get the dog to sit or lie at your feet while praising their calm behavior. You should practice this calming routine even when there is no storm, so the dog learns the routine and learns to not associate it with a storm.
When a storm is brewing the own owner puts the special leach on, and calmly instruct the dog to come and lie at the owners feet. This routine provides comfort for many dogs and develops a storm response routine.
Try Distracting the Dog for Reduce the Storm Phobia Time and Severity
When the storm is approaching, you can try distracting the dog in various ways by playing fetch, offering a favorite toy, getting involved in a good wrestle or offering snacks. This will stop the dog picking up the early warning signs. Playing music very loud does not work because the dog learns to associate the loud music with the thunder. Choosing the '1812 Overture' is not recommended!
Provide a safe place for the dog to go in a storm
This safe place may be under a bed, in their own bed, in a special location in the house or at the owners feet. But be warned that many dogs can get so upset that they will throw-up. Many dogs feel less stressed if they can hide away. It also becomes part of a routine. Some dogs need to be tied up or kept inside the house as they can take flight and run away in response to fireworks and other loud noises.
Consider a 'Thundershirt' type garment
Snug-fitting coats and garments can help many dogs. Some are designed as pressure garments which supposedly provide a 'cuddling' effect that calms some dogs. They definitely work for many dogs.
Desensitizing your Dog to the Sound of a Storm or Fireworks
Playing recordings of thunder (available on CDs), initially at low enough levels can get the dog used to the sound. Offer rewards for calm behavior. You can gradually increase the volume of the sound and frequency over several months. The simply goal is to get your dog used to the sound of thunder.
However this strategy can be very unsuccessful as dogs are smart and can sense many of the other things associated with storms, apart from the sound of thunder. For example, they can sense the lightning, see the flashes and smell the approaching storm in the air.
The Treatment Will Depend on your Individual Dog
You may need to try various things to find the best solution for your dog.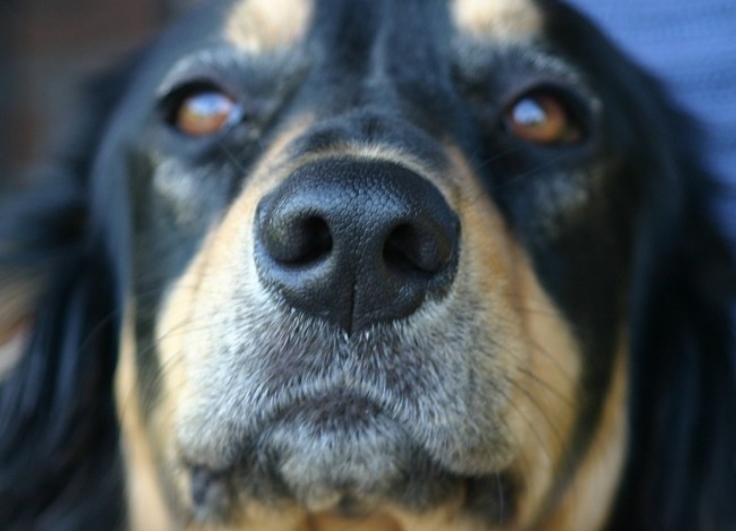 Source:
Les Meloures [Public Domain], via Wikimedia Commons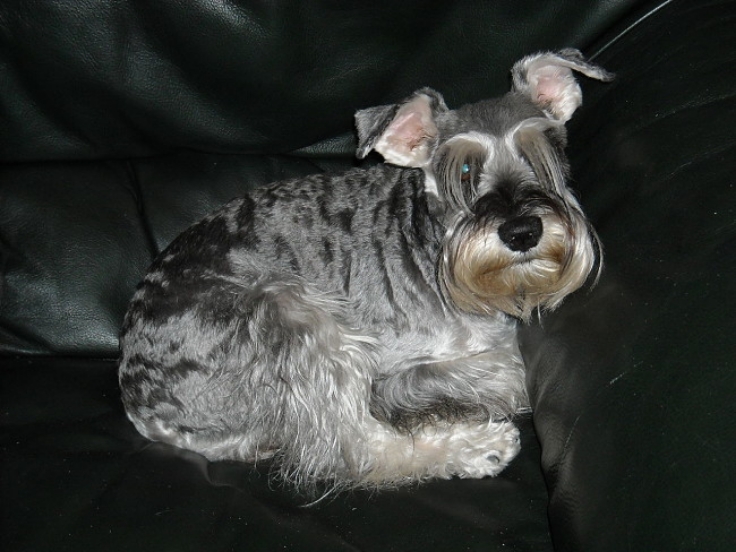 Source:
p By Vicvx [Public Domain], via Wikimedia Commons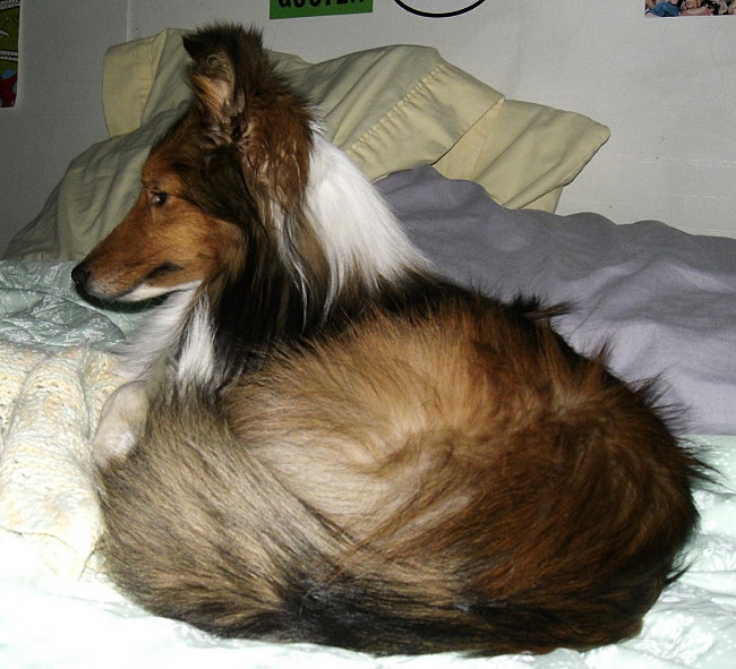 Source:
By Kokostephi (Own work.) [Public domain], via Wikimedia Commons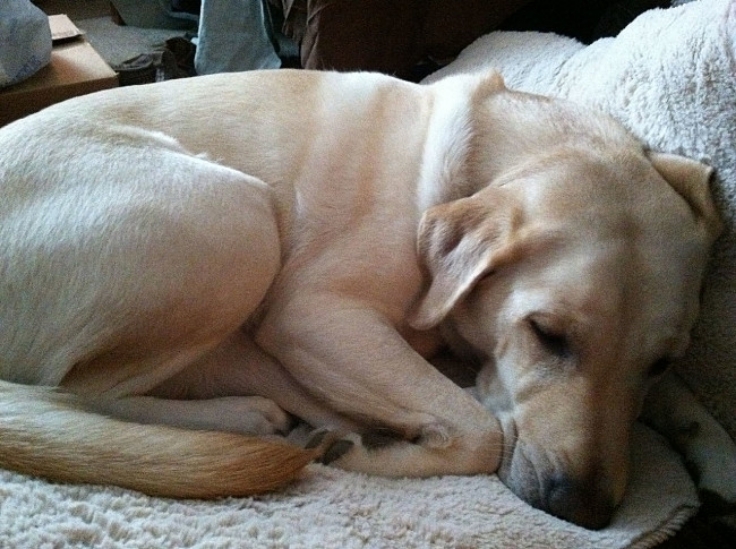 Source:
By Michaelyinglee (Own work) [CC BY-SA 3.0], via Wikimedia Commons