Homemade Dog Treat Recipes - Low in Fat and Sugar, Easy to Make
Making homemade dog treats can be great fun and you will know that you giving your dog healthy and nutritious snacks that will be enjoyed. Many commercial dog treats are full of sugar, fat, salt, offal and other disgusting ingredients. Many contain harmful chemicals such as artificial colors, preservatives and artificial flavors and odors.
Don't turn your dog treats into nightmares for your dog's health and well-being. When choosing from the many recipes shown below make sure you considered any allergies that your dog may have and any special dietary requirements.
The best homemade dog treats are made from fresh, healthy, whole food ingredients, that dogs love to eat and enjoy. Many combine lean meat with fresh vegetables and fruit.
There is no need to feed your dog junk foods as snacks. It is important to follow your own advice and principles on what constitutes healthy choices for your own diet, and apply them to your dog's snack diet.
This article provides recipes for the top 5 best, homemade and healthy dog treats.
Healthy Homemade Dog Treat Recipes
Jerky Strips
Jerky of all types are obvious choices for dog food treats derived from fresh meat. The recipe below is for all-natural chicken jerky strips made with low fat chicken cuts and with no added sugar or flour. To help slice the chicken as thinly as possible put the pieces into the freezer for about 15 minutes to partially freeze it
1 1/2 pounds (700 g ) boneless, skinless chicken breasts with fat removed
1 Tablespoon salt
1/2 cup vegetable oil
Various herbs that are suitable for dogs such as rosemary, parsley and sage (fresh or dried).
Remove any fat from the chicken breasts and rinse. Dry and place in the freezer for about 15 minutes. Then slice into strips, along the grain, (1/8-1/4 inch thick; 3-5 mm thick). Sprinkle herbs over the chicken slices. Spread the slices as a single layer onto dehydrator trays, or baking trays, so that there is plenty of space between them. Transfer the trays to a dehydrator set at 140 degrees F (60 degrees C), or to an oven at the same temperature with the door slightly ajar. Dry the chicken pieces, turning regularly for between 4 to 10 hours until the chicken jerky pieces are completely dry. The time will very much depend on your equipment. Once completely dry right through (slice various pieces to check) remove from the trays and store it in sealed containers.
Sunflower Dog Treats
These popular treats combine grains, vegetables, peanut butter and sunflower seeds into a tasty sack your dog will love. Wholesome ingredients (no added fat or sugar).

1 cup molasses
1 cup rolled oats
1 cup peanut butter
1/4 cup oat flour
1/4 cup finely chopped carrots, peas, or other vegetables
1/2 cup finely chopped apples
2 cups wholemeal flour
1/4 cup sunflower seeds

Combine all the dry ingredients (not the molasses) in a large bowl and mix well. Add the molasses and mix into a stiff dough is stiff. Add extra oats if needed to ensure the dough is stiff. Roll out dough and cut into shapes or squares about 1/4 inch (5mm thick). Dehydrate as for the previous recipes in a dehydrator or an oven. The treats should be dry and crisp before removing them.
Vegetable and Fruit Dog Treats
Not all dog treats have to be meat-based. Dogs love all types of vegetables when they are properly prepared. You can substitute all sorts of vegetables and fruit into the following recipe. Eggs are used as a binder, but theses can be omitted. Just mix the dough longer and more thoroughly if you omit the egg.
1 egg (for binding)
2/3 cup or finely chopped vegetables such as green beans, apples, carrots or fruit such blueberries
2 vegetable bouillon or stock cubes, rushed and dissolved in about 3/4 cup boiling water
2 Tablespoons brown sugar
1/2 cup vegetable oil
3/4 cup dry milk powder
1/2 teaspoon soy sauce
2 1/2 cups wholemeal flour
Transfer all the ingredients to a large bowl. Mix well and form into a ball. Transfer to a flour-covered cutting board or bench top. Roll out the dough to a thickness of about 1/4 inch (5 mm). Using a cookie cutter (bone-shaped if you have one) shape into snack size pieces. Using a dehydrator or oven set at 140 degrees F (60 degrees C) dry the snacks until completely dry and biscuit-like (5 - 7 hours). Check frequently but make sure the snacks are completely dry before finishing.
Peanut Butter Dog Treats
A high protein snack biscuit your dog will love!
1/4 cup Honey Crunch Wheat Germ Cereal
1/2 cup rolled oats
2 cups whole wheat flour
2 teaspoons vanilla
3 Tablespoons natural peanut butter
1/2 cup oil
1 1/2 cups water
1/2 cup cornmeal
Combine the cornmeal, oats, flour and wheat germ in a large bowl. Add the oil, vanilla, peanut butter and water. Mix well and form into a smooth ball, adding flour or water to may a firm mixture. Roll out the dough to about 1/4 inch (5 mm) thick. Shape into bars or use a dog-biscuit cookie cutter to form into biscuit shapes. Dehydrate at 140 degrees F (60 degrees C) in a dehydrator or oven until dry biscuits are made. This will generally take about 6 to 8 hours.
Rich and Tasty Dog Biscuits for Fussy Dogs
This recipe contains sugar and fat but all dogs love these biscuits.
1/2 cup Iced water
1/2 teaspoon Garlic Powder
1 Egg (beaten)
1/2 teaspoon Salt
6 tablespoons of meat drippings
1/2 cup Powdered dry milk
1 teaspoon brown sugar
2 1/2 cups Whole wheat flour
Preheat the oven to 345 degrees F (170 degrees C). Lightly grease a cookie sheet or a shallow baking pan. In a large bowl mix the dry milk, salt, flour, garlic powder and sugar. Next add the meat drippings and combine well until the mixture resembles breadcrumbs. Add the beaten egg and mix well. Add the water gradually so that the dough forms a tight ball. Transfer the dough to the greased baking sheet and roll out to a thickness of 1/2 inch (10 mm). Cut into biscuit shapes using a knife or cookie cutter. Bake for about 25 to 30 minutes. Remove the biscuits from tray and let cool on a rack.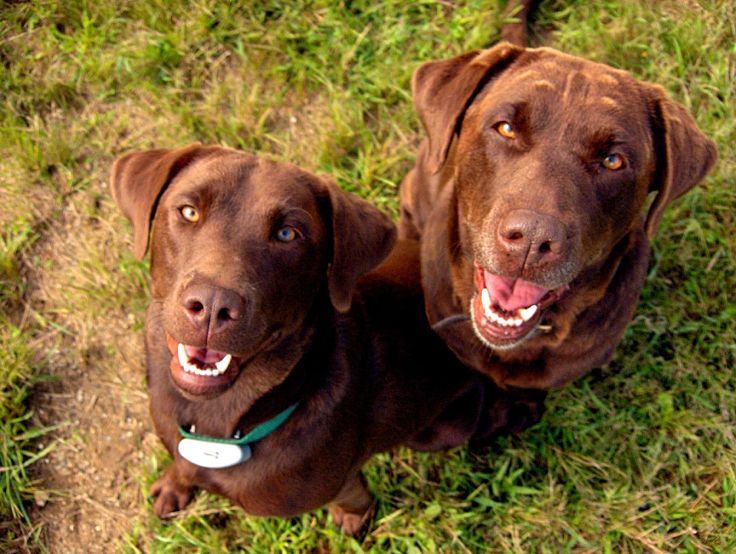 Source:
Source: Mariah Gale, [CC-BY-2.0], via Wikimedia Commons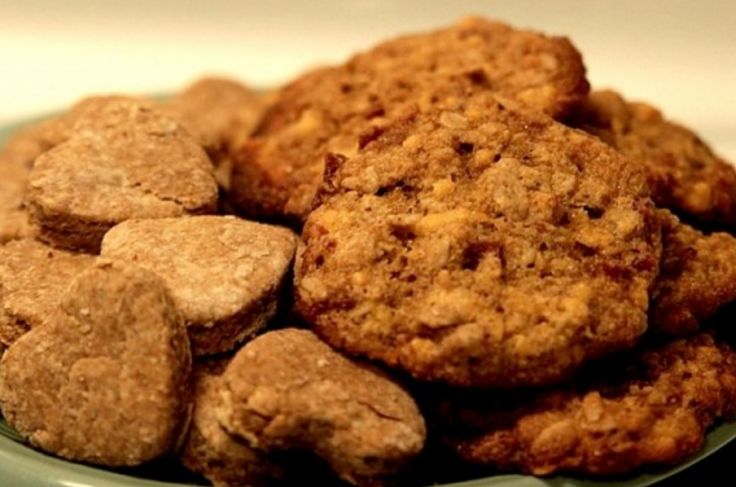 Source: Original Image - John Anderson 2016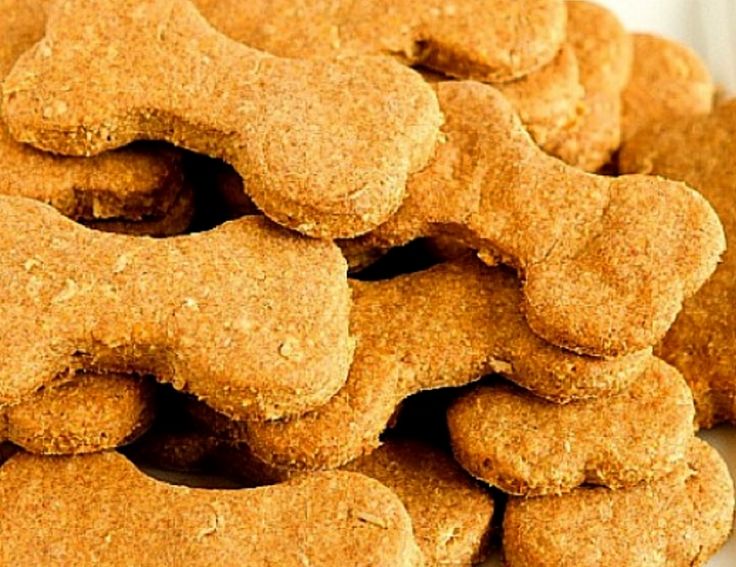 Source: Original Image - John Anderson 2016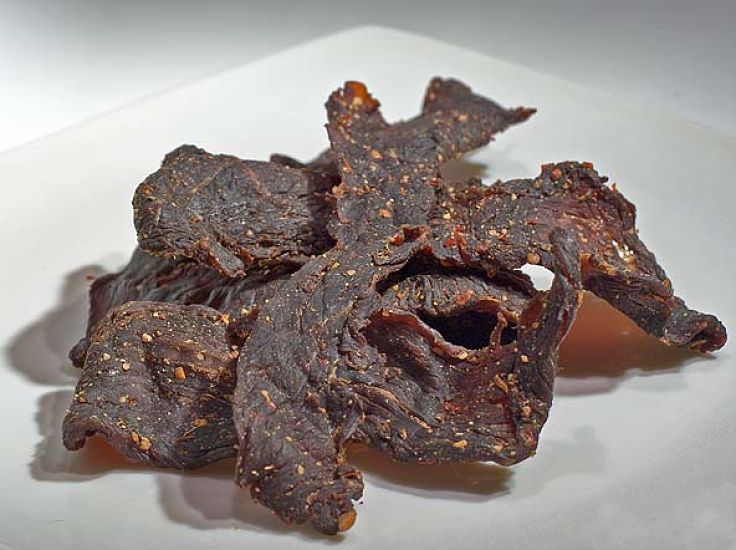 Source:
Kusie, [CC-BY-SA-3.0], via Wikimedia Commons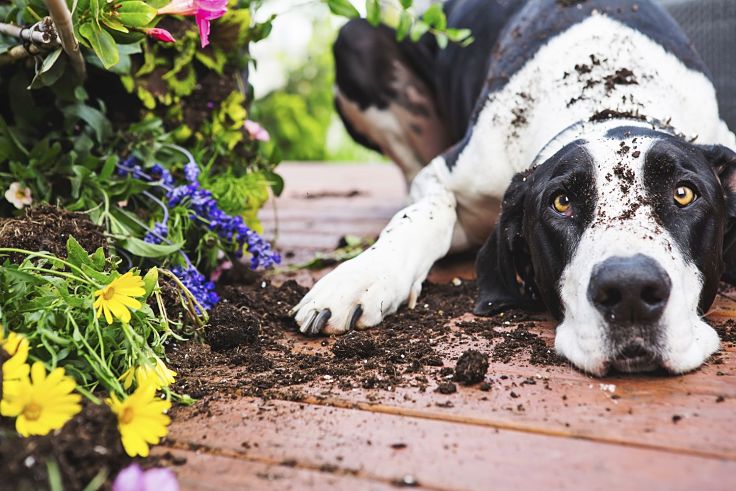 Source:
Les Meloures [Public Domain], via Wikimedia Commons