Why Cat Species that Purr do not Roar and Cat Species that Roar do not Purr
Cat owners love it when their cats purr, as it's generally taken to mean a sign of contentment - a happy cat.
Often the purr may be so low-pitched that you can only feel it when you are nursing the cat rather than hear it.
But how do cats do it and what is the real reason?
Can other members of the cat family purr? What about other animals as well?

Generally speaking members of the cat that can roar, such as tigers and lions can't purr, while others that don't roar like mountain lions and bobcats do purr. It appears that the ability to roar requires changes in the structure of the vocal cords that prevents purring.

The other animals that can purr are civet, mongoose, genet, hyaenas, bears, badgers, guinea pigs, tapirs, elephants, rabbits, squirrels, ring-tailed lemurs, raccoons and even gorillas.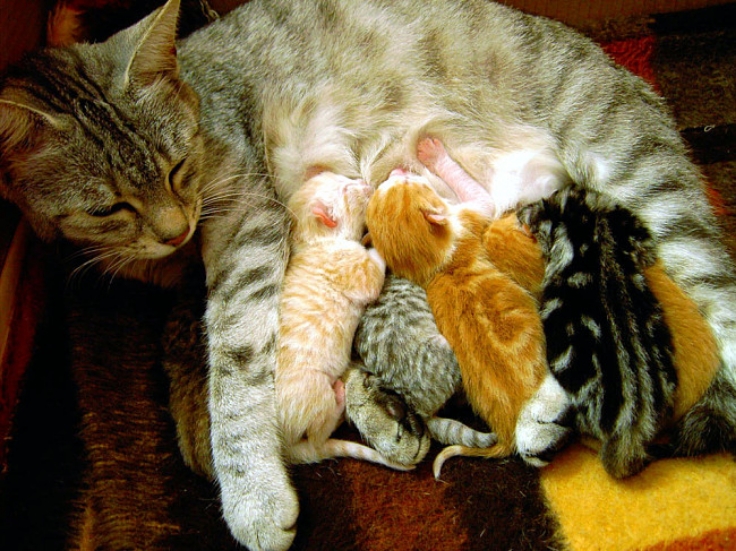 Source:
Stephanb [CC-BY-SA-3.0], via Wikimedia Commons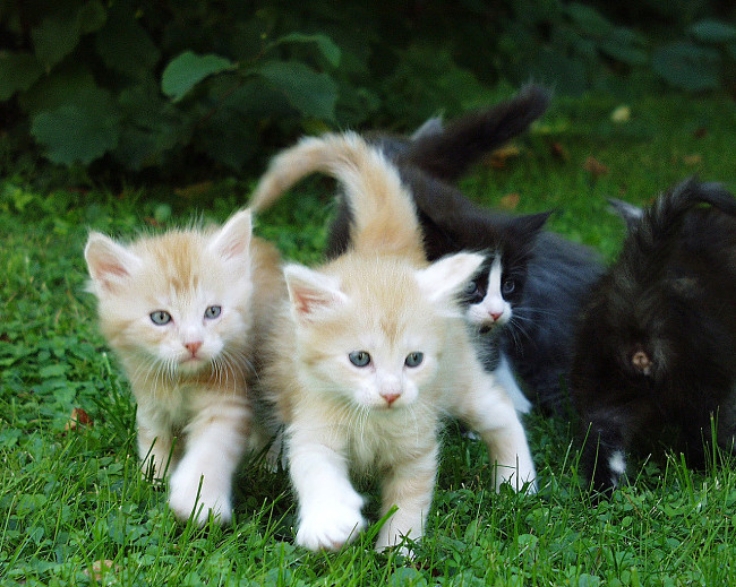 Source:
Mueller-rech.muenchen (Own work) [CC-BY-SA-3.0], via Wikimedia Commons
How do Cats Purr?
There have been a number of theories advanced by purr experts of the years, but the jury is out snoring. This is the latest advice:
The urge to purr starts in the dark recesses of the cat brain.
A set of rhythmic, repetitive nerve pulses is sent to the muscles in the larynx. This makes them twitch at the rate of 25 - 150 vibrations per second.
This causes vibrations in the vocal cords and causes them to separate or open up when the cat inhales and exhales air.
Often the pitch of the purr is low-pitched that people tend to feel it rather than hear it.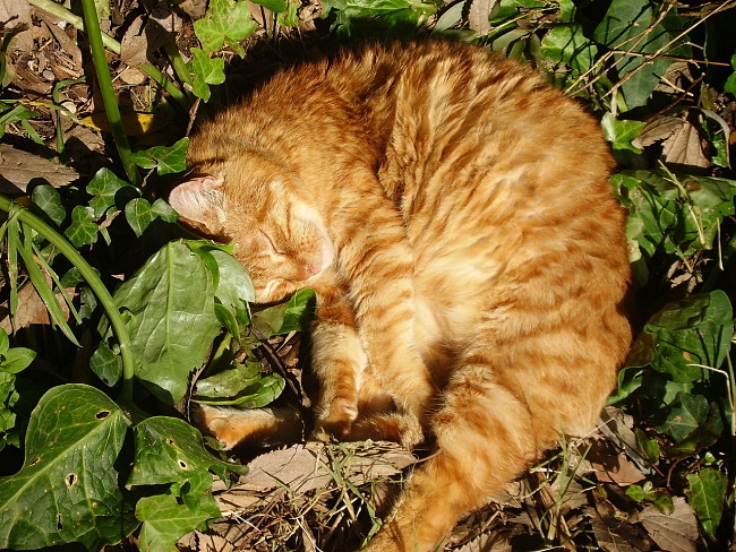 Source:
Andrew [Public Domain], via Wikimedia Commons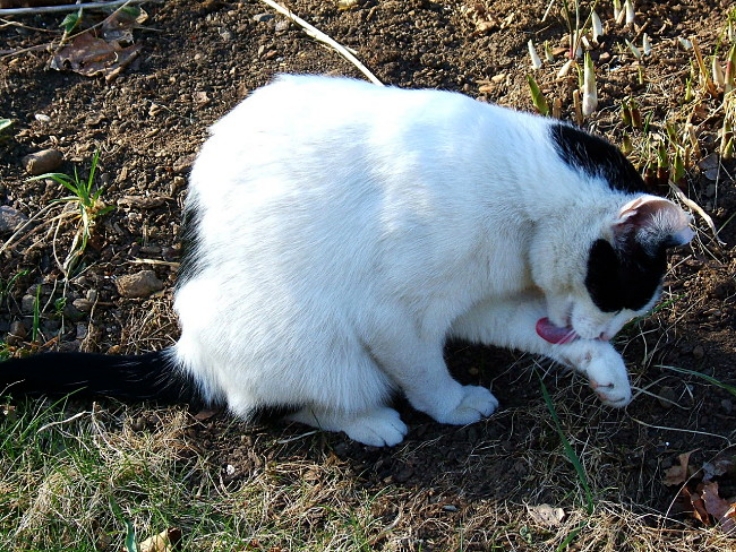 Source:
By tracy from North Brookfield, Massachusetts [CC-BY-2.0], via Wikimedia Commons
Why Do Cats Purr?
Purring may have developed to keep the family group together. While cats purr when contented, they also purr when they are scared or threatened. In a way the cat purr may be equivalent to a human smile. People sometimes smile when they are nervous or concerned as well as when they are content and happy pussies.

Scientists who are devoted to purring and spend most of their lives listening, recording and analysing purrs have found some interesting results. It appears that cats add a special vocalization to their purrs to solicit a response from humans nearby. Some cats add parts of a cry-meow, a higher frequency sound to their normal purrs. It appears that this is designed to please humans so they will feed them sooner.

Cats also purr when they are in pain from injuries. Mother cats often purr during labor. Some cats purr when they are near death. Kittens purr very soon after being born and the ability appears to be innate.
How Do Humans React to Cat Purrs?
Humans generally react positively to purrs and see it as a sign that the cat is calm, happy and at peace. It also acts as a reinforcement that what the human is doing is right and the cat likes it. Cats know this and make use of purrs to manipulate humans.

The original purpose of purrs may have been to enable a kitten to let their mother know that "all is well." Kittens can purr and nurse at the same time. The mother cat often purrs back and this may reassure the kitten that all is well.

Vets hate it when cats purr because this makes it almost impossible for the vet to hear the cat's heart or air moving in their lungs.

One odd thing to try is that many cats will stop purring when they hear the sound of running water. Some vets use this trick to dampen the purring so they can examine the cat.

Try this trick with your cat. See if it works for you.